the story behind the book
Graham Taylor always intended to write a book about his life in football but it wasn't until 2014 that he finally started work.
Together with journalist Lionel Birnie (below, right), Graham travelled to places that were significant to him and began to piece together the stories that would make up the book. Starting in his home town, Scunthorpe, they then went to Grimsby Town where the dressing rooms have barely changed since Graham made his debut in 1963.
After that it was on to Sincil Bank, where Graham cut his teeth as a manager at the age of just 28. He endured a difficult start to life as a manager, failing to win any of the first eleven games in charge but gradually he built the team that won the Fourth Division title in 1976, setting a points record and scoring over 100 goals in the process.
In 2014, Watford named a stand at their Vicarage Road home the Graham Taylor Stand. Photographs telling the story of his two spells in charge of the Hornets hang in the concourse as a reminder of what Graham's teams achieved. Here he contemplates a photograph of him leading Watford out at Wembley before the 1984 FA Cup final. 'Don't I look young,' he said.
At Villa Park, where Graham had two spells as manager. He joined newly-relegated Aston Villa in 1987 and steered them back to the top flight at the first attempt. A brief brush with relegation was followed by a strong run at winning the league championship in 1990. Villa came up just short in the race with Liverpool but Graham had established himself as one of the best club managers in the country and that summer he was appointed to succeed Bobby Robson as England manager.
In His Own Words tells the story of Graham's life and career in football, capturing the highs of seven promotions to the lows of his spell as England manager. The interviewing and research had been completed and the book was in the process of being written when Graham passed away suddenly in January 2017. With the wishes and support of his family, the book was finished. Graham's widow, Rita, said: 'Graham spent two years working on his book and it was very important to him to tell the story of his life and career the way he wanted to. As his family, we are so pleased that it has been possible to complete the book. We are very happy with it and we know Graham would have been proud of it too.'
graham taylor in his own words
Hardback edition & ebook published by Peloton Publishing on December 4 2017
336 pages, plus sixteen pages of photographs
Foreword by Sir Elton John
Available direct from this website or from major booksellers, including Amazon and Waterstones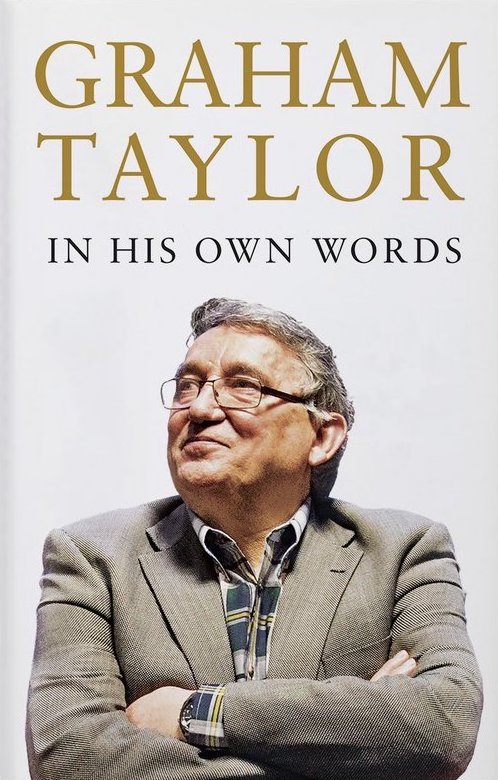 Graham Taylor
In His Own Words
Peloton Publishing | December 4 2017 | £19.99
In His Own Words is the autobiography of former Lincoln City, Watford, Aston Villa, Wolves and England manager Graham Taylor.
Written in the two years before he died in January 2017, the book tells the story of a life and career spent working with the people and the game he loved.
It is an intimate and affectionate depiction of how English football changed during the forty years of his career, and a lasting portrait of a man whose humour and decent values saw him cherished by so many.